Home
Step One Air & Sea Freight is an international freight forwarder, customs clearingagent and transport agent with its sister concerns providing import and export services. With a vision to provide customers with total solution.we have established network of services at all major strategic locations home and abroad through a network of partnersand agents. We have committed staff who have been in this service for many years and who are well acquainted with the diverse client requirements. Therefore.1>
About Us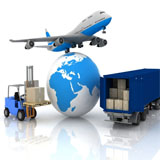 Step One Air & Sea Freight has combined export-import services forming its sisterconcerns Techno Fair & Unitech. For the convenience of our customers we take carethat, if our customers deem it fit, they may ascribe the entire course of import/export on us with their necessary instructions.As telecommunications industry is rapidly expanding, we have adopted the opportunityand have acquired necessary license and permission to facilitate telecommunicationsindustry customers to receive our services without many hazards from the localauthorities, especially the bureaucratic red tape. We are already providing thisopportune service to some of our present customers of the telecommunications industry. Step One Air & Sea Freight has a unique combination of young andexperienced personnel to provide dynamic approach to customers' needs. Thiscompatible combination has proved successful over the years since the establishment,even with the world famous multinational companies..
Testimonial
Fusce nec felis id lacus sollicitudin vulputate. Proin tincidunt, arcu id pellentesque accumsan, neque dolor imperdiet ligula, quis viverra tellus nulla a odio. Curabitur vitae enim risus, at placerat turpis. Mauris feugiat suscipit tempus fringilla, felis in velit.

Oliva -

Marketing Director
Services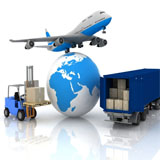 Aenean dictum erat a nibh tempor varius malesuada orci gravida. Aenean tempor pharetra urna et accumsan. Nunc vitae nisl nisl.
.